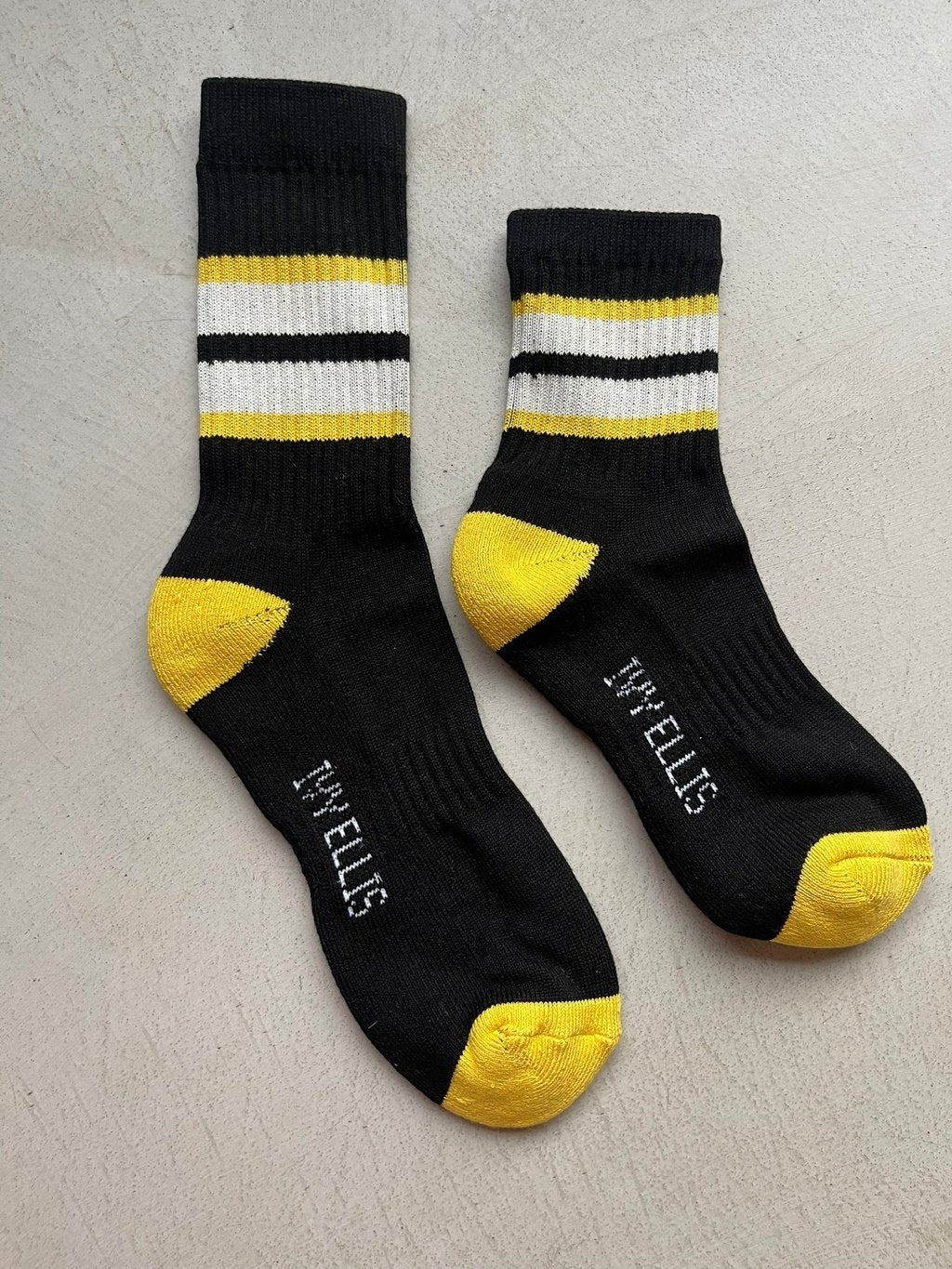 Orr - named after Bruins hockey legend Bobby Orr. Inspired by the hockey greats of yesteryear - Orr and Koivu as well as a nod to those Balboa colourways he wore in the first three films, paying homage to all thing's vintage sports.
Compositions: 83% cotton, 16% polyamide, 1% elastane.
.

One Size 4-7
All orders are shipped using Royal Mail.
Free shipping when you buy 3 pairs or more.